Last week, my husband, Tim, and I had the privilege of watching the Christ Church Regatta, which is a series of races by eight-man crew teams from all of the colleges at Oxford. (Ok, proud mom side note: our son, Ben, is on the Keble College crew team while studying at Oxford this year. Whaaaat in the heck?!!!) There were 65 teams competing over the two days, including one new to me: Jesus College, or Jesus for short.
The Jesus College Boat Club's official motto is "Walking on Water Since 1815" and the team's t-shirts read, "Jesus: Believed in by 2.2 billion people." Clearly they have fun with their name. But the best part for me as I stood on the banks of the River Thames was the occasional cheer that would echo across the water: "Come on Jesus! Go Jesus! You got this Jesus!!!!!" It was so startling at first and I couldn't help but smile.
Look up Colossians 3:15. I'll tell you what it says later— but first I need to tell you a story about seeing it in action.
For those of you whom I forgot to tell, Jayla and I have traveled home for Thanksgiving. It's our first real trip home for the holidays since living in Colorado. Jayla was laughing at me as we were descending out of the clouds on our approach for landing in Atlanta. Like a little kid, I had my face glued to the window (which was challenging because I wasn't sitting in the window seat). I couldn't believe that all the trees still had leaves on them— and all the flat land! The perspective that you gain from above is incredibly captivating. I found myself trying to look and see if I could see any defining features that would point me toward looking home. I was really excited. So much so that I think I might have embarrassed Jayla a bit.
We all have our stuff, our challenges and heartaches, our stresses and upsets, our obstacles and hurdles. Yet it is into this mix that gratitude becomes not only an antidote for what ails us, but in fact changes everything.
Although I am still working on it, I have come to realize that when I practice gratitude and more importantly act on it, express it, and share it, my perspective about everything changes.
The days in which I am in touch with and express gratitude are vastly different than the days in which I am not grounded in a spirit of thankfulness.  It has also become clear that "thank you" are two extraordinary words.  When we look into the eyes of another, pause, and say "Thank You," the impact on us is no less poignantly powerful than it is for the recipient of our gratitude.
From one unknown source is the following story.  
Sometimes worrying is one of my favorite pastimes.  Perhaps this is the case because worry can be the easiest thing to do, much like breathing.
That said, in my experience, most people I know worry about something at least once in a while.
The word worry comes from an old English word, which means to strangle.  The image of equating worry with being strangled is spot on in my view.  It connotes that when we are really ramped up, it can be hard to breathe.
Isn't it interesting that one of the most common phrases we hear now in our culture is, "no worries."  From the number of people who say "no worries" you would think no one worries about a thing in the US.
The following is an extended excerpt from my sermon last Sunday.  As we conclude a long political season, I offer it humbly as a way forward.
Like a gas grill that goes boom, it seems to me that things in our country are pretty explosive and certainly intense.  Politically, socially, environmentally, economically, and the state of things outside the US, so much seems so hot and dangerous to touch.  Want a bomb to go off, go into any room full of people and start talking politics, regardless of your persuasion.
So many people are so mad, angry, opinionated, divided, sensitive and riled.  Begin any conversation and it is easy to feel as if the person with whom you are speaking is assessing and testing to see if you are on his or her side of things.
I need daily to remind myself of something.  There are so many voices vying for our attention every waking second, so many competing perspectives, I believe we need to be both careful and utterly intentional about whose voices we are going to listen to.
What does Fall mean to you?
According to Ecclesiastes 3, there is a time for all things. When I was a child, I loved Fall. I was so excited to see the turning of the leaves and smell that crisp dry air that replaced the heavy, humid, Wisconsin Summer air. I'll never forget the day that I told an adult that Fall is my favorite season. This person replied to me that Fall is a sad time of the year because it is a time of death. Now, as an adult, I can identify with that sentiment. In John 12:24, Jesus says, "Very truly I tell you, unless a kernel of wheat falls to the ground and dies, it remains only a single seed. But if it dies, it produces many seeds."
What does Fall teach us?
There is a profound little poem in the musical, "The Fantasticks" by Tom Jones. The first time I heard it, I found tears running down my face, and I scarcely even knew why.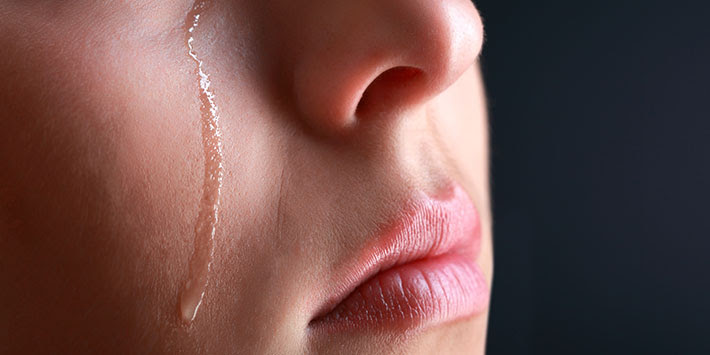 October 17th is a day that will always have significance for me.  Seventeen years ago my dad Peter died after a short and wicked fight with cancer.  I miss him and often wish I could pick up the phone, even if only for 2 minutes, to say hello.  
No one is immune from grief.  It is part of what it means to be human yet I still haven't met anyone who likes it.  Even Jesus wept when learning of the death of his friend Lazarus.   To live is to grieve as to live is to experience loss, whether through death or simply as a result of the chances and changes that come our way.  
What has become crystal clear to me is that we each grieve differently and different kinds of losses propel us into a variety of forms of grief.  Grieving in response to tragedy is different than the grief that happens with retirement, when the last child leaves home, or when a friend moves away.  
Several weeks ago, my wife Regina and I went to the United Airlines baggage claim desk at Aspen Airport. After completing paperwork, the agent brought out a large plastic crate. Inside was 22 pounds of a bouncing Bouvier puppy.
Osa, which means female bear in Spanish, has joined our family. As we have had dogs before, we know what to expect, both with a puppy and specifically with a Bouvier. Bouviers have a massive amount of energy and love to jump, prance and chase.  To describe the breed a playful is an understatement.
As is the case with all puppies, desired behaviors must be overtly taught and nothing can be assumed.  Currently we are working on basic commands such as sit, stay, and heal. What is interesting about puppies is that these words, by themselves, and the associated hand signals, are utterly meaningless. That is, until such commands are explicitly associated with physical movements.  
The Aspens are yellow. Morning bike rides are beginning to require gloves. Friends are starting to discuss snow tires. Trails are covered with leaves. The highest mountains around have been dusted with snow. I've heard people talking about going on a couple last hikes or mountain bike rides. The Christmas lights around the Chapel seem to want to be turned on more and more.
What is going on? It's Fall. I don't want to speak for everyone, but I am shocked as to how quickly the seasons change here. Wasn't it summer yesterday? Why is there frost on the ground in the mornings? All of the changes all around me have been causing me to stop, look around, and think.
Leaves changing in the fall has always fascinated me. Everything smells different… looks different… even the air seems to feel different. Everyone seems to have their eyes glued on the beautiful bands of golden trees that act as huge signposts for the changing of the seasons. Just this past week Jayla and I have passed several people in their cars fully stopped in the middle of the road taking pictures of Aspen trees. I call this awestruck. We are captivated by the beauty around us.
My husband, Tim, and I went to the desert for some mountain biking with friends last week. And I'm not talking about a cushy desert stay at the Gonzo Inn in Moab, either. I'm talking remote wilderness, people. After a two hour drive south from Green River on mostly dirt roads, we were dropped off in the Maze District of Canyonlands National Park. It was just six friends on bikes, two guides, and a sag wagon that had a few paltry supplies like fine wine and delicious meals which were prepared for us three times a day. We were ROUGHING IT, people. Think Bear Grylls. Think Aaron Ralston. No wait. Don't think Ralston (bless his heart) — we all made it out with our limbs intact so that is definitely not a good comparison. Anyhoo, we were out there. We literally saw one other car and three whole human beings in five days. I'm talking RE-MOTE. The kind of wilderness that defines solitude and death by dehydration.
And it was on day three of our 115 miles of back-country desert mountain-biking in this beautiful vast no-man's-land that I. Got. Lost.
Here my husband would chime in and clarify for you all that I was "lost" (and, yes, he would probably use air quotes) for, like, 15 minutes, to which I would say: WHATEVER.