As many of you now know, I will be taking a sabbatical beginning June 5th after church. I will be back at the pulpit on Sunday, September 18th. After 17 years of ministry it is time for renewal, restoration, and time spent away with God and family.
My colleagues in parishes around the country have urged me for years to do what they have done, that is, to take a sabbatical. All have said it was of great benefit for themselves as well as their church communities.
Our chapel staff, board members, and committee leaders are prepared and have planned for an exciting summer at the Chapel. From engaging discussions, to a fabulous teaching series, and a variety of superb visiting preachers. he next three months will indeed be ones of growth and deepening faith for all. Please check our website for all events and drop by to see the hundreds of children enjoying and thriving in our summer programs.
I have conveyed to all that this summer is not to be a holding pattern, but rather one of continued movement and Holy Spirit led development. It is my prayer that the Chapel will be different upon my return in ways that reflect the power of Jesus working through all of our lives.
I view this sabbatical as my half time, as I begin my 8th year as your senior pastor this summer. I believe there is so much more that God is calling us to do together and that we will be astonished at what our Lord does in the second half.
Part of my sabbatical time will be intensive alone time spent with Jesus in prayer exploring the future course of the Chapel. We have an immense responsibility to change lives and to continue to love God and love people through what we do as a community of faith.
In the meantime, Beth Blakemore, Chair of our Board of Trustees, and Charla Belinski, our Assistant Pastor will be in charge of the Chapel yet reporting to the same boss I've had all along, Jesus. Charla will coordinate all pastoral care activities along with Sue de Campo, our Care Coordinator.
Please know how grateful I am to each of you. These years here have been an astonishing blessing to my family and me. We are thrilled and feel so blessed to be here among you. Thank you for having us and we look forward to what God has in store for us all in our upcoming second half. Go God!!! We will be holding everyone in prayer.
Love and blessings
Robert +
This weekend we honor the high school seniors who have been part of Snowmass Chapel for many years. They have literally grown up before our very eyes. It's a bittersweet time of year, to be sure, because while this is a new beginning for our high school (and college) graduates, it also means the end of some pretty precious times.
Anna, Elizabeth, Anita and Ashlyn (girls rock!): We have watched you as fresh-faced preschool children dancing and singing so earnestly it made our hearts hurt. As toothless elementary schoolers, you plopped down on the altar steps for a kids' sermon, hoping you wouldn't be called on, but knowing if you were, you could say something silly and make the Pastor laugh as only he can. We have seen you as self-conscious middle school students working through what it means to live a life of faith, in a sometimes faithless world. Now here you are standing before us as…well, simply spectacular human beings.
You have grown up here, on the stories of God. Hoping to teach you something, we have learned from you in the process. You're sometimes too good for us, you old souls. You say things that astound us and make us wonder who's leading who. Lucky us.
We have prayed for you more than you know, and trust me when I tell you, it worked. Trust me again when I tell you we will never stop. We give thanks for you, for all that you are and all that you will become.
We hope the stories you learned here will sustain you, encourage you, and inspire you to do things you never thought possible. We hope you see your own bright light reflected in the stories of grace and truth and wonder, and when you can't (or won't) see it, we pray you will remember the very light of the world. Let God guide you when you think you don't know the way.
We pray that you remember this place – this House – with joy in your hearts, because we believe there's no better story on earth than God so loved the world. We want you to find that joy in some other awesome place (but not too awesome). Remember the way Jesus lived, because it will make the world a better place, which would make Jesus happy. It will also make your mamas cry with pride that they raised you to be servants after Jesus' own heart.
We love you – no, we cherish you. Now go rock that college world!
xo 
Charla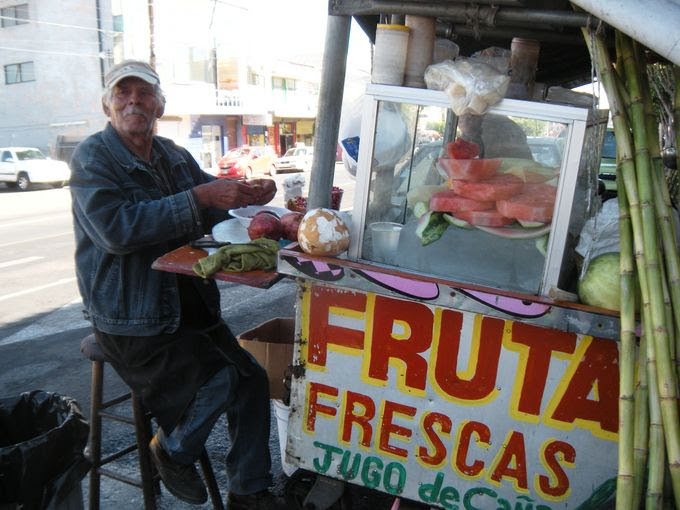 Watermelons. Mangos. Papayas. Avocados. Cantaloupes. Casabas. These are just a few of my favorite things.
Growing up in El Paso we had easy access to a wide variety of fresh fruits and vegetables. As a child long ago I remember being in Juarez, Mexico, just a few miles from where we were living at the time. In those days it was more than safe to cross the border.
During warm summer months, street vendors sold all kinds of items, many in moveable carts filled with blocks of ice. On a hot summer day, one street vendor was selling chilled fresh mangos. I'd not had one before. I told the man I'd like one and he handed it to me. Little did I know he handed it to me so that he could retrieve something with which to peel the fruit
While mango skin may look appealing, I'd advise against eating it. It's just about as bad as munching on avocado or papaya skin.
The other day I pulled a mango out of our refrigerator and proceeded to peel it. It was simply delicious and as I was eating it, I could nearly taste what I did so many years ago when I first bit into mango skin on the streets of Juarez.
Over all these years, had I not been willing to taste what is beyond the skin of a mango, I would have missed out on this delightful fruit.
What a great reminder that just as we cannot judge a book by its cover, we cannot judge a fruit by its skin. Perhaps with all the mudslinging going on at a national level, we should pause for a moment and reflect upon what God has to teach us through all the delicious things God has created. How can we really know anything about another without taking the time to see what is on the inside?
Love and prayers
Robert +
I need help. I am literally a crazy person. In less than 30 days my youngest child will graduate high school, my oldest will graduate college and head to flight training in the U.S. Air Force, and my middle son will embark on a year of studying abroad.
So why…why I ask you…would any sane person start looking through old home videos, adorable toddler pics, and a journal full of precious things her kids said when they were still so cute you could eat them up? This is not something I recommend. When your son is embarking on a career as a fighter pilot, the sound of his then-four year-old voice is enough to send any mom and dad over the edge.
But this is exactly what I did last night. I unearthed an old journal filled with quips and quotes out of the mouths of my babes, and my daughter and I had tears streaming down our faces as we laughed at the silly, poignant, loving, laugh-out-loud funny things they all said as kids. Priceless.
After an hour I said, "OK, enough, go do homework." But she begged for more. We kept reading. We were caught up in the memories of a pretty awesome childhood (because why would I record the fights and squabbles, and hormone-fueled petulance that would soon follow?), and to be honest, it was way more fun for her than studying for the IB Physics exam. I get it.
We need to be reminded of who we are sometimes. It's all too easy to think who and what we are now is all we have ever been. There are plenty of bumps and bruises and broken hearts in life; so much so that it's hard to conjure up that sweet-faced self we used to be. But each of us was once a chubby-cheeked little thing who cuddled with mom and danced in the living room and made our parents SO HAPPY. We may not remember these moments — or even believe they existed sometimes — yet they did.
And if that's not enough, hear this: throughout the scriptures you are continually reminded who you are. You are children of the most high God.
You were knit together in your mother's womb.
You are fearfully and wonderfully made.
You were skillfully created.
You are precious.
You are known.
I'm so happy I jotted down those treasured moments with my three kids all those years ago. But if you don't have your mom's journal, nor your every move documented on social media, or you've been through so many bumps in the road that your brain is a little fuzzy on the whole "precious child" thing, don't you dare fret. You have the one reminder you will ever need: you have the word of God himself saying, "I have called you by name. You are mine."
Charla Belinski is the Assistant Pastor and Director of Children, Youth and Families at Snowmass Chapel.