We all have our stuff, our challenges and heartaches, our stresses and upsets, our obstacles and hurdles. Yet it is into this mix that gratitude becomes not only an antidote for what ails us, but in fact changes everything.
Although I am still working on it, I have come to realize that when I practice gratitude and more importantly act on it, express it, and share it, my perspective about everything changes.
The days in which I am in touch with and express gratitude are vastly different than the days in which I am not grounded in a spirit of thankfulness.  It has also become clear that "thank you" are two extraordinary words.  When we look into the eyes of another, pause, and say "Thank You," the impact on us is no less poignantly powerful than it is for the recipient of our gratitude.
From one unknown source is the following story.  
Sometimes worrying is one of my favorite pastimes.  Perhaps this is the case because worry can be the easiest thing to do, much like breathing.
That said, in my experience, most people I know worry about something at least once in a while.
The word worry comes from an old English word, which means to strangle.  The image of equating worry with being strangled is spot on in my view.  It connotes that when we are really ramped up, it can be hard to breathe.
Isn't it interesting that one of the most common phrases we hear now in our culture is, "no worries."  From the number of people who say "no worries" you would think no one worries about a thing in the US.
The following is an extended excerpt from my sermon last Sunday.  As we conclude a long political season, I offer it humbly as a way forward.
Like a gas grill that goes boom, it seems to me that things in our country are pretty explosive and certainly intense.  Politically, socially, environmentally, economically, and the state of things outside the US, so much seems so hot and dangerous to touch.  Want a bomb to go off, go into any room full of people and start talking politics, regardless of your persuasion.
So many people are so mad, angry, opinionated, divided, sensitive and riled.  Begin any conversation and it is easy to feel as if the person with whom you are speaking is assessing and testing to see if you are on his or her side of things.
I need daily to remind myself of something.  There are so many voices vying for our attention every waking second, so many competing perspectives, I believe we need to be both careful and utterly intentional about whose voices we are going to listen to.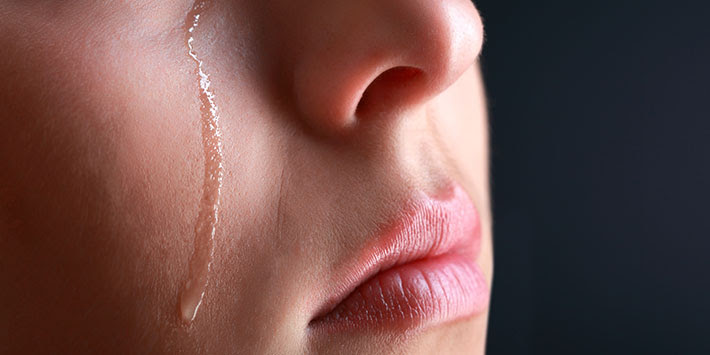 October 17th is a day that will always have significance for me.  Seventeen years ago my dad Peter died after a short and wicked fight with cancer.  I miss him and often wish I could pick up the phone, even if only for 2 minutes, to say hello.  
No one is immune from grief.  It is part of what it means to be human yet I still haven't met anyone who likes it.  Even Jesus wept when learning of the death of his friend Lazarus.   To live is to grieve as to live is to experience loss, whether through death or simply as a result of the chances and changes that come our way.  
What has become crystal clear to me is that we each grieve differently and different kinds of losses propel us into a variety of forms of grief.  Grieving in response to tragedy is different than the grief that happens with retirement, when the last child leaves home, or when a friend moves away.  
Several weeks ago, my wife Regina and I went to the United Airlines baggage claim desk at Aspen Airport. After completing paperwork, the agent brought out a large plastic crate. Inside was 22 pounds of a bouncing Bouvier puppy.
Osa, which means female bear in Spanish, has joined our family. As we have had dogs before, we know what to expect, both with a puppy and specifically with a Bouvier. Bouviers have a massive amount of energy and love to jump, prance and chase.  To describe the breed a playful is an understatement.
As is the case with all puppies, desired behaviors must be overtly taught and nothing can be assumed.  Currently we are working on basic commands such as sit, stay, and heal. What is interesting about puppies is that these words, by themselves, and the associated hand signals, are utterly meaningless. That is, until such commands are explicitly associated with physical movements.  
One of my favorite annual events was held here in Snowmass Village last weekend.  The Snowmass Village Balloon Festival is a clear sign summer is over and snow is just ahead.  For those of you who have been here during the occasion, seeing the sky filled with balloons of every color is spectacular.
Last Friday, the first day of the event, I was in my office working on a sermon.  It was a sunny day.  As I sat glued to the computer screen, suddenly my office became quite dark.  I looked out the window and was shocked to see a balloon bumping into the side of the deck off my office followed by a thump.  Quickly, the entire balloon deflated.  Soon the balloon covered much of the roof.
"How is it going?" I called out.  "What does it look like?" was the terse reply.  Fortunately no one was hurt, although the balloon sustained tears in several places.  In the middle of the chaos, our police and fire department arrived.  After assessing the situation, using ladders, they removed the balloon from the roof and that was that.
My family and I are filled with joy, excitement and gratitude to be back from my summer Sabbatical. We had a tremendous time together and were refreshed and restored at many levels.   Over time on various occasions I will share some things we learned while away and some ways in which God opened up my eyes to new understandings.
I offer unbounded thanks to the congregation, the board, and our astonishing staff not only for making this time possible, but for carrying on in a manner which has led to new growth, faithfulness, and a continuing passion for Christ.
Nothing thrills a pastor more than a congregation and staff that does not stand still, but continues to move forward in love for God and for each other in his or her absence. I am overjoyed by what has been happening at the Chapel this summer. Thank you and thanks be to God!!!
As many of you now know, I will be taking a sabbatical beginning June 5th after church. I will be back at the pulpit on Sunday, September 18th. After 17 years of ministry it is time for renewal, restoration, and time spent away with God and family.
My colleagues in parishes around the country have urged me for years to do what they have done, that is, to take a sabbatical. All have said it was of great benefit for themselves as well as their church communities.
Our chapel staff, board members, and committee leaders are prepared and have planned for an exciting summer at the Chapel. From engaging discussions, to a fabulous teaching series, and a variety of superb visiting preachers. he next three months will indeed be ones of growth and deepening faith for all. Please check our website for all events and drop by to see the hundreds of children enjoying and thriving in our summer programs.
I have conveyed to all that this summer is not to be a holding pattern, but rather one of continued movement and Holy Spirit led development. It is my prayer that the Chapel will be different upon my return in ways that reflect the power of Jesus working through all of our lives.
I view this sabbatical as my half time, as I begin my 8th year as your senior pastor this summer. I believe there is so much more that God is calling us to do together and that we will be astonished at what our Lord does in the second half.
Part of my sabbatical time will be intensive alone time spent with Jesus in prayer exploring the future course of the Chapel. We have an immense responsibility to change lives and to continue to love God and love people through what we do as a community of faith.
In the meantime, Beth Blakemore, Chair of our Board of Trustees, and Charla Belinski, our Assistant Pastor will be in charge of the Chapel yet reporting to the same boss I've had all along, Jesus. Charla will coordinate all pastoral care activities along with Sue de Campo, our Care Coordinator.
Please know how grateful I am to each of you. These years here have been an astonishing blessing to my family and me. We are thrilled and feel so blessed to be here among you. Thank you for having us and we look forward to what God has in store for us all in our upcoming second half. Go God!!! We will be holding everyone in prayer.
Love and blessings
Robert +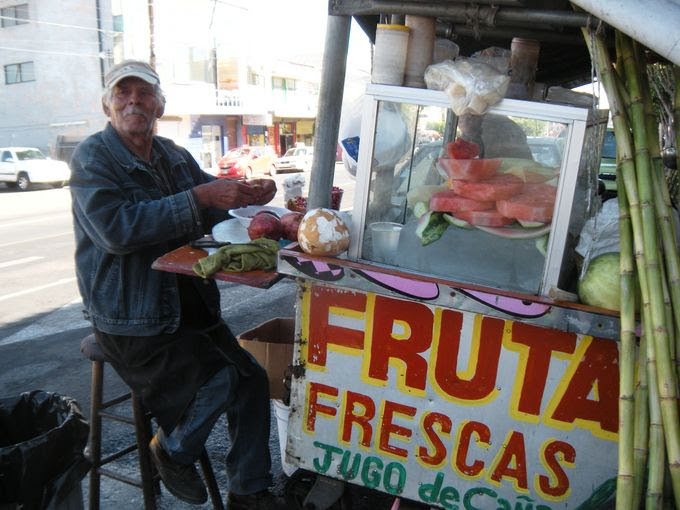 Watermelons. Mangos. Papayas. Avocados. Cantaloupes. Casabas. These are just a few of my favorite things.
Growing up in El Paso we had easy access to a wide variety of fresh fruits and vegetables. As a child long ago I remember being in Juarez, Mexico, just a few miles from where we were living at the time. In those days it was more than safe to cross the border.
During warm summer months, street vendors sold all kinds of items, many in moveable carts filled with blocks of ice. On a hot summer day, one street vendor was selling chilled fresh mangos. I'd not had one before. I told the man I'd like one and he handed it to me. Little did I know he handed it to me so that he could retrieve something with which to peel the fruit
While mango skin may look appealing, I'd advise against eating it. It's just about as bad as munching on avocado or papaya skin.
The other day I pulled a mango out of our refrigerator and proceeded to peel it. It was simply delicious and as I was eating it, I could nearly taste what I did so many years ago when I first bit into mango skin on the streets of Juarez.
Over all these years, had I not been willing to taste what is beyond the skin of a mango, I would have missed out on this delightful fruit.
What a great reminder that just as we cannot judge a book by its cover, we cannot judge a fruit by its skin. Perhaps with all the mudslinging going on at a national level, we should pause for a moment and reflect upon what God has to teach us through all the delicious things God has created. How can we really know anything about another without taking the time to see what is on the inside?
Love and prayers
Robert +
The very essence of God is love. We learn this in scripture and through the life, death, and resurrection of Jesus. Because God is love, our living God is one of change. I cannot find one story in scripture in which God says to a person, "You have it all down. There is no more room for growth and nothing left to learn."
God wants more for each of us as we journey through life and He loves us too much to let us stay just as we are in every way. While sometimes difficult, painful, and confusing, God invites us into changes that will lead to a clearer sense of purpose, greater joy, peace, healing, and a life that increasingly becomes about loving God, others, and ourselves.
There are countless examples of God changing people from the inside out in scripture. You might even say that the Old and New Testaments are about how God changes people in every conceivable way.
For example, God changed Paul as described in the Book of Acts, Chapter 9. God transformed Paul from a self-righteous, overly certain, angry, militant enforcer to a man that spread the love and forgiveness of Jesus across the lands surrounding the Mediterranean Sea. It was no less than a 180 degree turn around.
God changed Peter as described in the Gospels and the Book of Acts. Peter's life was about running a fishing business. Jesus asked Peter to follow him. Over the subsequent months, Peter's priorities, values, world-view, purpose, and self-definition fundamentally shifted.
God changed Mary Magdalene. She lived a life of utter torment and despair until Jesus radically altered her by liberating her from destroying spirits within. God changed Rahab. She made a living selling her body to men until God intervened and gave her a new calling in life.
While God does respond to prayer and helps us with the changes we desire, what is good news is that God often changes people who are not asking for anything or seeking any change. Sometimes God overrides our plans and our ways of seeing and doing things.
God also changes people we think will never change. The story of Paul is a great example as we can be certain that few expected Paul would ever be different than the vicious man he was.
God is a God who interrupts us sometimes and often life's inconveniences, frustrations, and unexpected events can be God's way of moving us toward some needed change. If you look at the stories of transformation in scripture, it is evident that change is an ongoing process as God continually works through us.
The Good News in all of this is that God does, can, and will change us. For those of us who know we don't have it all down and understand we need some changes in various areas of life, this indeed is very Good News.
I invite you this week to explore needed changes in your life. To ask questions such as, "If I am honest with myself, I know I need God's help to change…" Or, "What changes have I been resisting and why?" Or, "How do I need God to break into my life?" Or, "What might all the interruptions in my plans lately be telling me?"
Whatever questions you take the time to explore, know that God loves you and that God is acting in our lives even when we don't sense His presence.
Love and prayers
Robert +