The beginning of a New Year means different things to different people.  Some seek to establish new resolutions or commitments.  Others view the calendar change as a benign transition.  Some welcome a new year with relief, others with heartache, and some with joy.
This New Year's Day I happened to be in the town in which I spent my young years growing up, El Paso, Texas.  While disliked by a lot of people because of the dry high desert location, the poverty that is prevalent, or the fact it is a border town in which over 90 percent of the population has a Hispanic name, I love it.  It is real, authentic, and there is not a lot of room for pretense.  Of course the food, culture and people are wonderful as well.  El Paso is also a place in which two vastly different countries are completely interdependent in so many ways and this has been the case since the city was founded long ago.
But I also love El Paso because most of the old neighborhoods are full of so many childhood memories that sustain me and bring me great joy.  It was a great place to be a young boy with lots of energy.  On my recent trip, I took the opportunity, as I do each time, to reminisce with life-long friends.
Memories are so important.  They give us a sense of where we have come from, serve as the basis for life lessons learned, provide for a sense of identity and internal cohesion, and often provide the fodder for getting in touch with life's blessings.  But memory itself can be such a poignant and painful topic especially when memory banks clear out and what a person remembers becomes more like an empty cold storage unit.
My mother who is 94, with whom I spent the New Year, lives in El Paso.  Physically she is fine, but much of who she was is fading as her memory and ability to recall the who, what, when, where and why of her life vanishes.  I know many of us go through this with our parents, but it hurts, is painful, and makes me along with many of you sad.  I get it.  That said, I have to wonder if diminishing memory is a blessing in some kind of way, especially when living in the ninth decade generally means most if not all friends are gone.
As I was hurting when 2017 began and was thinking about all of life's memories, my faith interrupted my sadness when these words came to mind.  "Remember, God is Immanuel.  God is with us. Period."
While the presence of Jesus does not take away heartache, it certainly frames it in a way that tells me in the end all will be well, to embrace each moment as an extraordinary gift, to cherish true wealth which has everything to do with family and friends, to live with a heart of gratitude knowing our ultimate destination is taken care of, and knowing when it is all said and done, loving God and people is all that matters.
My word for 2017 is Immanuel.  And I pray that you too will remember that Jesus is within, all around, and working through all we can remember, and all that has faded away.  Immanuel is with us and Immanuel is with those we love who look at us with a blank stare because his or her memory is gone.
On Christmas Eve this year, I suggested that when thinking of the signs of our times, it is easy to come up with a long list of negatives.  There are a lot of bad things happening all over our world, really sad, tragic events.
Such things are often the sole focus of what we see, hear, or are exposed to.  Although it is essential we don't put our heads in the sand and instead respond to what is wrong through faith driven action, it is also vital to remember that solely looking at what is amiss leads to an extraordinarily skewed way of looking at things.   The good is always happening in the midst of the bad.
What is most important to keep in mind as we roll into the year 2017 is that Jesus is fully present with us, continuing to lead, guide, teach, heal, forgive, challenge, and transform us, just as he did when he walked the desert sands of Israel.
The night before Jesus was crucified, he said something.  He said, "I will not abandon you.  I will come to you and later I will be in you.  You will know that I am in the Father, and you are in me, and I am in you."
Here Jesus says he not only will always be with us, but that he will be in us.  And there is a clear sign this is the case.
Here is what we find in scripture. "God is love.  All who live in love live in God, and God lives in them.  If we love each other, God lives in us, and his love is brought to full expression in us…As we keep his command to love, we live deeply and surely in him and he lives in us.  Love is how we experience his deep and abiding presence."
In other words, love is the sign that Jesus Christ is alive and well, living in you and in me and in the midst of this messed up world.  He continues to do now what he did way back then anytime love shows up.
It was love that caused Jesus to forgive.  It was love that led Jesus to heal people from terrible things.  It was love that raised Jesus from the dead.
God is love.  Jesus, was God in the flesh.  Want to be in touch with God, love. Want to find Jesus, love.  Wonder where Jesus is, love.  Love is the point. Love is the purpose.  Love is the sign.  Those places in our lives in which we love by what we do and by how we act, are the very same places we will encounter God.
God, who is love, is our constant companion and final destination.
It is hard to conceive that more than 5 decades have gone by since I was 5 years old.  In one of my earliest memories I can picture myself, lying on my back, looking upward from the floor into the branches of a tall Christmas tree filled with colored lights and ornaments.
Although much time and people have passed since then, remembering Christmas time through the eyes of a child brings back moments of nostalgic delight, as I hope it does for you.
Oh if life were only so simple and whimsical.  But we all know this is not the case because as we prepare for Christmas, there is more happening in our lives individually and collectively than childhood memories, charming characters in Children's Classics, and fun, joy, and silliness.
In the midst of our many blessings and abundance, we each have unique challenges to confront.  On top of that, we live in the midst of a very troubled world.  A world with much that is good, and right, and true, for sure, but a humanity that is burdened by the consequences of misused and misguided free will.
As I think about this, I believe there is something that most if not all of us are seeking.  Something internally we know we need.  Something that is truly wonderful and life giving.  Something we understand is vital to our well-being during the worst and best of times.
I sense so many of us are craving a deep sense of connection.  Connection with ourselves.  Connection with others.  And connection with God.   The birth of Jesus, I believe, that shows us a pathway to the connectedness and meaningful relationships with others and God we seek.
God could have arrived with launch codes in hand that would turn any opposition into dust particles and glass.  God could have come in a state of wrath and furry with carpet-bombing in mind as a way to deal with things.  God could have joined us in the flesh as a suave, good looking, quick witted, wealthy chap in a Ferrari with a blond or brunette beauty by his side.
But God didn't.  Instead he showed up as a baby, naked.  Naked with nothing in hand but total and complete dependency on those around Him.  Jesus arrived on scene in the most astonishingly vulnerable way possible.  But why?
I believe God chose, in part, to come to us as a naked, living, breathing, dependent baby to teach us something.  That something.  To show us what vulnerability is all about and that vulnerability is the key to a life of joy and purpose, and ultimately the path to connectedness with ourselves, others, and God.   You see, the more vulnerable we are willing to be, the more connected we become.
The path to connectedness is a willingness to be vulnerable, to risk being who we really are, not who we think we need to be, to share what is within the deep recesses of our souls, and to be real and authentic.
God put it all on the line for us when He joined us in a state of utter vulnerability as a baby.  He took the first step to connect with us so that we would not have to make the first move toward Him.  While we may not be in a place in which we are prepared to be vulnerable with others or even ourselves, Jesus says it is safe to bring all of ourselves to Him no matter what.
You see, Jesus put Himself as a baby into the lap of humanity, so that we would come to the place we'd be willing to put ourselves in His.
Merry Christmas!
With love and prayers – Robert +
We are now in the midst of the Advent Season, a time in which we hopefully pay more attention to our walk with Jesus.  It is during these weeks that millions of people will put up Christmas decorations of all kinds in a variety of settings.  Whether done with secular intention or not, the lights, wreaths, and ornaments around the community serve to remind me to pause and focus on what it means that God dared to come among us in the flesh.
Since I was a young boy, my family has set up a crèche each Advent season.  Each year, as I set each piece up, I reflect not only upon the stories of those represented, but people who have been so important to me in my family and life journey.
We all have our stuff, our challenges and heartaches, our stresses and upsets, our obstacles and hurdles. Yet it is into this mix that gratitude becomes not only an antidote for what ails us, but in fact changes everything.
Although I am still working on it, I have come to realize that when I practice gratitude and more importantly act on it, express it, and share it, my perspective about everything changes.
The days in which I am in touch with and express gratitude are vastly different than the days in which I am not grounded in a spirit of thankfulness.  It has also become clear that "thank you" are two extraordinary words.  When we look into the eyes of another, pause, and say "Thank You," the impact on us is no less poignantly powerful than it is for the recipient of our gratitude.
From one unknown source is the following story.  
Sometimes worrying is one of my favorite pastimes.  Perhaps this is the case because worry can be the easiest thing to do, much like breathing.
That said, in my experience, most people I know worry about something at least once in a while.
The word worry comes from an old English word, which means to strangle.  The image of equating worry with being strangled is spot on in my view.  It connotes that when we are really ramped up, it can be hard to breathe.
Isn't it interesting that one of the most common phrases we hear now in our culture is, "no worries."  From the number of people who say "no worries" you would think no one worries about a thing in the US.
The following is an extended excerpt from my sermon last Sunday.  As we conclude a long political season, I offer it humbly as a way forward.
Like a gas grill that goes boom, it seems to me that things in our country are pretty explosive and certainly intense.  Politically, socially, environmentally, economically, and the state of things outside the US, so much seems so hot and dangerous to touch.  Want a bomb to go off, go into any room full of people and start talking politics, regardless of your persuasion.
So many people are so mad, angry, opinionated, divided, sensitive and riled.  Begin any conversation and it is easy to feel as if the person with whom you are speaking is assessing and testing to see if you are on his or her side of things.
I need daily to remind myself of something.  There are so many voices vying for our attention every waking second, so many competing perspectives, I believe we need to be both careful and utterly intentional about whose voices we are going to listen to.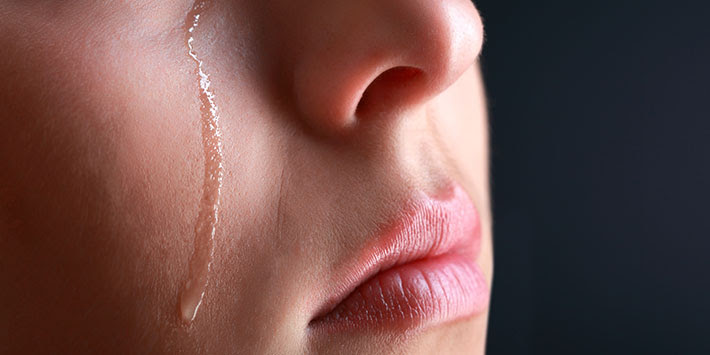 October 17th is a day that will always have significance for me.  Seventeen years ago my dad Peter died after a short and wicked fight with cancer.  I miss him and often wish I could pick up the phone, even if only for 2 minutes, to say hello.  
No one is immune from grief.  It is part of what it means to be human yet I still haven't met anyone who likes it.  Even Jesus wept when learning of the death of his friend Lazarus.   To live is to grieve as to live is to experience loss, whether through death or simply as a result of the chances and changes that come our way.  
What has become crystal clear to me is that we each grieve differently and different kinds of losses propel us into a variety of forms of grief.  Grieving in response to tragedy is different than the grief that happens with retirement, when the last child leaves home, or when a friend moves away.  
Several weeks ago, my wife Regina and I went to the United Airlines baggage claim desk at Aspen Airport. After completing paperwork, the agent brought out a large plastic crate. Inside was 22 pounds of a bouncing Bouvier puppy.
Osa, which means female bear in Spanish, has joined our family. As we have had dogs before, we know what to expect, both with a puppy and specifically with a Bouvier. Bouviers have a massive amount of energy and love to jump, prance and chase.  To describe the breed a playful is an understatement.
As is the case with all puppies, desired behaviors must be overtly taught and nothing can be assumed.  Currently we are working on basic commands such as sit, stay, and heal. What is interesting about puppies is that these words, by themselves, and the associated hand signals, are utterly meaningless. That is, until such commands are explicitly associated with physical movements.  
One of my favorite annual events was held here in Snowmass Village last weekend.  The Snowmass Village Balloon Festival is a clear sign summer is over and snow is just ahead.  For those of you who have been here during the occasion, seeing the sky filled with balloons of every color is spectacular.
Last Friday, the first day of the event, I was in my office working on a sermon.  It was a sunny day.  As I sat glued to the computer screen, suddenly my office became quite dark.  I looked out the window and was shocked to see a balloon bumping into the side of the deck off my office followed by a thump.  Quickly, the entire balloon deflated.  Soon the balloon covered much of the roof.
"How is it going?" I called out.  "What does it look like?" was the terse reply.  Fortunately no one was hurt, although the balloon sustained tears in several places.  In the middle of the chaos, our police and fire department arrived.  After assessing the situation, using ladders, they removed the balloon from the roof and that was that.