It is hard to conceive that more than 5 decades have gone by since I was 5 years old.  In one of my earliest memories I can picture myself, lying on my back, looking upward from the floor into the branches of a tall Christmas tree filled with colored lights and ornaments.
Although much time and people have passed since then, remembering Christmas time through the eyes of a child brings back moments of nostalgic delight, as I hope it does for you.
Oh if life were only so simple and whimsical.  But we all know this is not the case because as we prepare for Christmas, there is more happening in our lives individually and collectively than childhood memories, charming characters in Children's Classics, and fun, joy, and silliness.
In the midst of our many blessings and abundance, we each have unique challenges to confront.  On top of that, we live in the midst of a very troubled world.  A world with much that is good, and right, and true, for sure, but a humanity that is burdened by the consequences of misused and misguided free will.
As I think about this, I believe there is something that most if not all of us are seeking.  Something internally we know we need.  Something that is truly wonderful and life giving.  Something we understand is vital to our well-being during the worst and best of times.
I sense so many of us are craving a deep sense of connection.  Connection with ourselves.  Connection with others.  And connection with God.   The birth of Jesus, I believe, that shows us a pathway to the connectedness and meaningful relationships with others and God we seek.
God could have arrived with launch codes in hand that would turn any opposition into dust particles and glass.  God could have come in a state of wrath and furry with carpet-bombing in mind as a way to deal with things.  God could have joined us in the flesh as a suave, good looking, quick witted, wealthy chap in a Ferrari with a blond or brunette beauty by his side.
But God didn't.  Instead he showed up as a baby, naked.  Naked with nothing in hand but total and complete dependency on those around Him.  Jesus arrived on scene in the most astonishingly vulnerable way possible.  But why?
I believe God chose, in part, to come to us as a naked, living, breathing, dependent baby to teach us something.  That something.  To show us what vulnerability is all about and that vulnerability is the key to a life of joy and purpose, and ultimately the path to connectedness with ourselves, others, and God.   You see, the more vulnerable we are willing to be, the more connected we become.
The path to connectedness is a willingness to be vulnerable, to risk being who we really are, not who we think we need to be, to share what is within the deep recesses of our souls, and to be real and authentic.
God put it all on the line for us when He joined us in a state of utter vulnerability as a baby.  He took the first step to connect with us so that we would not have to make the first move toward Him.  While we may not be in a place in which we are prepared to be vulnerable with others or even ourselves, Jesus says it is safe to bring all of ourselves to Him no matter what.
You see, Jesus put Himself as a baby into the lap of humanity, so that we would come to the place we'd be willing to put ourselves in His.
Merry Christmas!
With love and prayers – Robert +
So as many of you know Tim and I had the last of our three kids fly the nest in the fall. In the span of three weeks last August, I teared up when Nick drove away for Laughlin Air Force Base with everything he owned in the back of a short-bed pickup; I sobbed the night before Ben left for a year of study abroad; and I hugged tight so as to disguise my tears in Anna Kate's newly decorated dorm room while a bevy of girls awkwardly looked on. And then faster than you can say road trip, we were on the move. In the words of my sweet daughter to our oldest son, "Mom and dad are enjoying their empty nest just a little too much."
And maybe it's precisely because of all the bittersweet goodbyes combined with the playful fun of the newly realized empty nest that I am so ready for them all to be home for the holidays. Some waiting is like that. It has us brimming with excitement of something wonderful that is just beyond our reach.
As I reflect on this season of Advent, this season of waiting, I know that joyful anticipation is only one way to wait. Some waiting, on the other hand, is excruciating. Sometimes waiting is a burden that carries with it fear of the unknown, sadness that things aren't as they used to be, regret over unfinished business, unmended relationships, things still left undone. If you are in a season of waiting that leaves you more anxious than eager, bless you. It's a hard place to be.
But the beauty of Advent — the hope of Advent — is that even in our waiting, He is with us. Emmanuel.  God is with us in the suffering and sadness, the fear and unknowing, the weariness of a warring world, the pain and the ache and the deep dark nights of our souls. Sometimes — often — we don't know it until we are out the other side of whatever it is we are enduring. But our not knowing doesn't change what is. God is the alpha and the omega, the first and the last, the beginning and the end. Make no mistake about it, God is present. WE are often unaware, my friends, but God is NEVER not with us, right smack in the middle of it all.
And so we wait. Not always joyfully, and sometimes with a shaky faith. But we wait and we hope and we wonder at the magnificent plan of it all. We do our best to offer kindness and gratitude and love, and we live with the hope that God's coming will offer a Light to the world that we can't even begin to imagine.
As we wait this Advent for the coming of the babe in the manger, may we also know beyond a shadow of a doubt that even now in this very moment, bidden or unbidden, He is here.
We are now in the midst of the Advent Season, a time in which we hopefully pay more attention to our walk with Jesus.  It is during these weeks that millions of people will put up Christmas decorations of all kinds in a variety of settings.  Whether done with secular intention or not, the lights, wreaths, and ornaments around the community serve to remind me to pause and focus on what it means that God dared to come among us in the flesh.
Since I was a young boy, my family has set up a crèche each Advent season.  Each year, as I set each piece up, I reflect not only upon the stories of those represented, but people who have been so important to me in my family and life journey.
Last week, my husband, Tim, and I had the privilege of watching the Christ Church Regatta, which is a series of races by eight-man crew teams from all of the colleges at Oxford. (Ok, proud mom side note: our son, Ben, is on the Keble College crew team while studying at Oxford this year. Whaaaat in the heck?!!!) There were 65 teams competing over the two days, including one new to me: Jesus College, or Jesus for short.
The Jesus College Boat Club's official motto is "Walking on Water Since 1815" and the team's t-shirts read, "Jesus: Believed in by 2.2 billion people." Clearly they have fun with their name. But the best part for me as I stood on the banks of the River Thames was the occasional cheer that would echo across the water: "Come on Jesus! Go Jesus! You got this Jesus!!!!!" It was so startling at first and I couldn't help but smile.
Look up Colossians 3:15. I'll tell you what it says later— but first I need to tell you a story about seeing it in action.
For those of you whom I forgot to tell, Jayla and I have traveled home for Thanksgiving. It's our first real trip home for the holidays since living in Colorado. Jayla was laughing at me as we were descending out of the clouds on our approach for landing in Atlanta. Like a little kid, I had my face glued to the window (which was challenging because I wasn't sitting in the window seat). I couldn't believe that all the trees still had leaves on them— and all the flat land! The perspective that you gain from above is incredibly captivating. I found myself trying to look and see if I could see any defining features that would point me toward looking home. I was really excited. So much so that I think I might have embarrassed Jayla a bit.
We all have our stuff, our challenges and heartaches, our stresses and upsets, our obstacles and hurdles. Yet it is into this mix that gratitude becomes not only an antidote for what ails us, but in fact changes everything.
Although I am still working on it, I have come to realize that when I practice gratitude and more importantly act on it, express it, and share it, my perspective about everything changes.
The days in which I am in touch with and express gratitude are vastly different than the days in which I am not grounded in a spirit of thankfulness.  It has also become clear that "thank you" are two extraordinary words.  When we look into the eyes of another, pause, and say "Thank You," the impact on us is no less poignantly powerful than it is for the recipient of our gratitude.
From one unknown source is the following story.  
Sometimes worrying is one of my favorite pastimes.  Perhaps this is the case because worry can be the easiest thing to do, much like breathing.
That said, in my experience, most people I know worry about something at least once in a while.
The word worry comes from an old English word, which means to strangle.  The image of equating worry with being strangled is spot on in my view.  It connotes that when we are really ramped up, it can be hard to breathe.
Isn't it interesting that one of the most common phrases we hear now in our culture is, "no worries."  From the number of people who say "no worries" you would think no one worries about a thing in the US.
The following is an extended excerpt from my sermon last Sunday.  As we conclude a long political season, I offer it humbly as a way forward.
Like a gas grill that goes boom, it seems to me that things in our country are pretty explosive and certainly intense.  Politically, socially, environmentally, economically, and the state of things outside the US, so much seems so hot and dangerous to touch.  Want a bomb to go off, go into any room full of people and start talking politics, regardless of your persuasion.
So many people are so mad, angry, opinionated, divided, sensitive and riled.  Begin any conversation and it is easy to feel as if the person with whom you are speaking is assessing and testing to see if you are on his or her side of things.
I need daily to remind myself of something.  There are so many voices vying for our attention every waking second, so many competing perspectives, I believe we need to be both careful and utterly intentional about whose voices we are going to listen to.
What does Fall mean to you?
According to Ecclesiastes 3, there is a time for all things. When I was a child, I loved Fall. I was so excited to see the turning of the leaves and smell that crisp dry air that replaced the heavy, humid, Wisconsin Summer air. I'll never forget the day that I told an adult that Fall is my favorite season. This person replied to me that Fall is a sad time of the year because it is a time of death. Now, as an adult, I can identify with that sentiment. In John 12:24, Jesus says, "Very truly I tell you, unless a kernel of wheat falls to the ground and dies, it remains only a single seed. But if it dies, it produces many seeds."
What does Fall teach us?
There is a profound little poem in the musical, "The Fantasticks" by Tom Jones. The first time I heard it, I found tears running down my face, and I scarcely even knew why.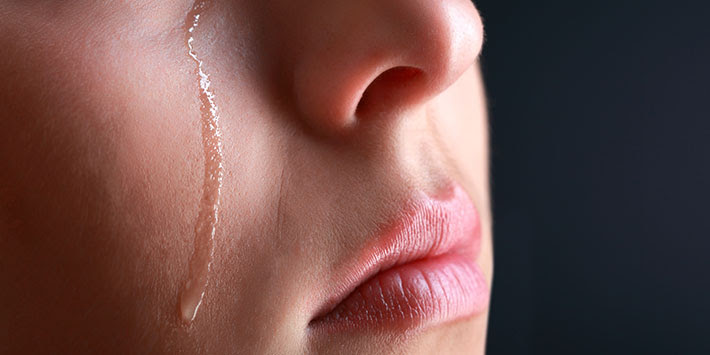 October 17th is a day that will always have significance for me.  Seventeen years ago my dad Peter died after a short and wicked fight with cancer.  I miss him and often wish I could pick up the phone, even if only for 2 minutes, to say hello.  
No one is immune from grief.  It is part of what it means to be human yet I still haven't met anyone who likes it.  Even Jesus wept when learning of the death of his friend Lazarus.   To live is to grieve as to live is to experience loss, whether through death or simply as a result of the chances and changes that come our way.  
What has become crystal clear to me is that we each grieve differently and different kinds of losses propel us into a variety of forms of grief.  Grieving in response to tragedy is different than the grief that happens with retirement, when the last child leaves home, or when a friend moves away.