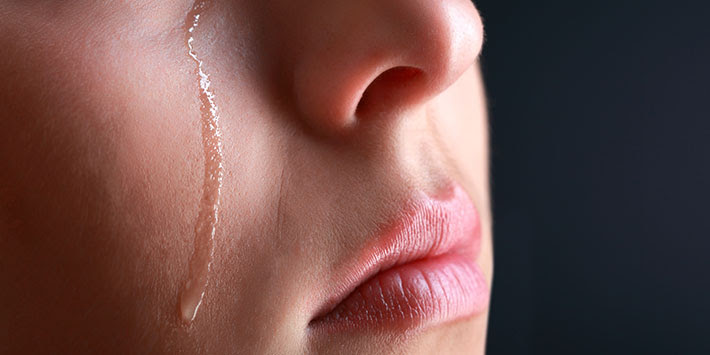 October 17th is a day that will always have significance for me.  Seventeen years ago my dad Peter died after a short and wicked fight with cancer.  I miss him and often wish I could pick up the phone, even if only for 2 minutes, to say hello.  
No one is immune from grief.  It is part of what it means to be human yet I still haven't met anyone who likes it.  Even Jesus wept when learning of the death of his friend Lazarus.   To live is to grieve as to live is to experience loss, whether through death or simply as a result of the chances and changes that come our way.  
What has become crystal clear to me is that we each grieve differently and different kinds of losses propel us into a variety of forms of grief.  Grieving in response to tragedy is different than the grief that happens with retirement, when the last child leaves home, or when a friend moves away.  
The Aspens are yellow. Morning bike rides are beginning to require gloves. Friends are starting to discuss snow tires. Trails are covered with leaves. The highest mountains around have been dusted with snow. I've heard people talking about going on a couple last hikes or mountain bike rides. The Christmas lights around the Chapel seem to want to be turned on more and more.
What is going on? It's Fall. I don't want to speak for everyone, but I am shocked as to how quickly the seasons change here. Wasn't it summer yesterday? Why is there frost on the ground in the mornings? All of the changes all around me have been causing me to stop, look around, and think.
Leaves changing in the fall has always fascinated me. Everything smells different… looks different… even the air seems to feel different. Everyone seems to have their eyes glued on the beautiful bands of golden trees that act as huge signposts for the changing of the seasons. Just this past week Jayla and I have passed several people in their cars fully stopped in the middle of the road taking pictures of Aspen trees. I call this awestruck. We are captivated by the beauty around us.
I have had the opportunity to spend a fair amount of time with kids in the last few weeks. From Sunday school and Vacation Bible school to Camp SmashBox it seems like there are children absolutely everywhere! Although I'm usually leading or teaching in some form I have been shocked at how much these kids have been teaching me! These are just a few of the lessons the kids of Snowmass Village have taught me.
We are always planting seeds.
After we tell Bible stories at VBS we always try to ask some questions for review. Our group of kids had the jitters this morning and I was sure that a couple of them had not heard the story. After a few easier questions I asked one that I thought would be more challenging. One of the kids in the group that seemed to not be paying attention in the least raised his hand. I picked him, and he let go of a better answer to my question than I could have come up with myself! I thought about this more as VBS went on. When spending time with kids, or praying for others, or even passing someone on a trail with a genuine smile, you are planting seeds. Sometimes you get to see how and when those seeds grow and sometimes you don't. Either way, know that God works in ALL THINGS for the good of those who love Him. (Romans 8.28)
Everything's better when shared.
Just a few days ago I got the chance to spend the day with 7 of the coolest young guys during Camp Smashbox. We played several awesome games, participated in an olympic running of the torch relay and even had snacks at the famous "Snack Shack." After lunch there was a little free time and I asked a couple of the guys what they wanted to do. They said, "can we show you something." I agreed— but I was sure that I had already seen most of what there was to see around Snowmass Chapel (after all, I live here). We walked across the bridge, down and around to a little gap in the brush near the creek. We ducked through the brush and entered a hidden little cove with a surprisingly deep pool within it. No one told me Snowmass Chapel had a swimming pool! My new friends were smiling and pointing at several well placed boards and sticks at the downstream edge of this pool. It looked like a beaver had studied civil engineering and been supplied with lumber. These guys said that they had built this dam last year during camp. I could see the pride they felt with their accomplishment, but I don't know that they could see the pride I felt because they shared something special with me. I think it was my Dad who told me that the best things in life are those that multiply when shared. Love, joy, (the rest of the Fruits of the Spirit (Gal. 5:22-23)) and even special spots by the creek all seem to fall into this category.
Sometimes the most valuable thing you can do is sort beads.
Yesterday afternoon my sole task for a couple hours was to write this article. Typically, I sit down and start writing and then re-writing until I have something that might be beneficial to read. Although I tried more than a few times to get started, I couldn't. You see, there were a ton of awesome kids right outside my window at any given moment. There were crafts to help with and names to memorize but also a mountaineer article to write. About 30 minutes later, I found myself sitting on a sidewalk sorting beads with a new friend because he wanted make a pattern with the dark blues and greens. Although I had other things I needed to do, I felt like the most important task at that time was sorting beads with my buddy. Life is often busy for all of us and I regularly feel like I have thirty things I need to do at once. However, I do think it's important to occasionally take a few minutes and go sort some beads with those around you. If you think about it, giving people the time of day when they didn't expect it was a huge part of Jesus' ministry. In Matthew 19:14 Jesus takes the time to hang out with little children. In doing this, I think He was teaching His disciples a very important lesson about what is really important in life. A lesson that I find myself learning and re-learning all the time at the Chapel.
Last weekend my husband and I drove two hours over to Salida, in the Arkansas River Valley, to have our raft frame worked on. It was a spectacular Saturday afternoon in the Rockies and we spent the entire time in the car chatting and taking in the gorgeous scenery.
We talked about the day to day things we might have missed out on in the past week, we reminisced over the graduation fun we'd just had with our kids, talked about plans for our upcoming empty nest (don't EVEN get me started), and we expressed our gratitude at this marvelous life and the beauty around us as we ascended and descended Independence Pass. If you have kids at home you know that two hours in the car alone doesn't happen very often so we were full of chatter!
But it was the trip back that I really noticed. The entire drive home from Salida, Tim and I were content to just simply be together. We didn't chit chat or start any long conversations. We simply drove, happy in each other's presence. Aside from an iced coffee in Buena Vista and a marmot on Highway 82, we simply took in the views (which, as you probably know, are spectacular.)
It occurred to me later that this is the way it is with our relationship with God. For many people there is a familiarity with God, such that when we find ourselves in prayer, we are full of chatter — notes of thanksgiving, petitions for people we love, pleas for help in our challenges, requests for God to be part of future planning. And that is all as it should be. In fact, when I think back on those first drives with Tim when we first began dating, I can imagine that's also what it's like with God the first time we meet him in prayer: awkward! What's interesting to me, though, is what happens when we can finally just sit with God in silence, content to be in each other's presence. Happy to just BE.
Those are the moments, I believe, when God fills us up with whatever it is we need: more joy, inspiration, hope, love. Those quiet moments when we invite God into the driver's seat and we allow ourselves to sit back, relax, and bask in the presence of the Almighty.
My hope is that when you come to God in prayer, your relationship eventually allows you the simple pleasure of being one with your God.
~Charla
It might be a coincidence that it is my turn to write the Mountaineer article this week immediately following the mass murder of 49 people with 53 injured at Pulse nightclub in Orlando, FL. As I thought about what to write, two words came to mind: Scapegoats and Binaries. We find lots of examples of binaries in life as well as in the Bible. Dark & light, hot & cold, love & hate, saints & sinners, good & evil, heaven & hell, lost & saved, friends & enemies, etc. I think that most of us look at these binaries as being opposing sides. Today I'm going to challenge that idea.
We are conditioned through endless storytelling to believe that there are good guys and bad guys. The good guys have to fight and kill the bad guys in order for us all to finally live in peace. By the way, although it makes for really great storytelling, that is the very definition of a scapegoat. Everybody knows that a villain just goes about doing evil constantly. Nobody wants to watch a movie about the evil goblins at home eating dinner with their families with a mother goblin and a baby goblin at her breast. Nobody wants to see an army of good guys storming their home and slaying small child goblins asleep in their beds. We need our bad guys to be dancing around a fire, roasting their victims. Sometimes they even oblige us by doing these things so that we can feel really good about judging and killing them. It ruins our narrative when villains do normal, justifiable, human things and act in loving and sacrificial ways.
We have been conditioned to accept and even celebrate violence against people who have been framed as the "other" side of whatever binary in which we have come to believe. How many of us are poised to accept the idea that ISIS extremists should be killed for their extremist beliefs that resulted in the shooting at Pulse in Orlando? Or maybe we should target the government officials who could have voted to ban assault rifles and didn't? I have no doubt that the Democrats, Republicans, rich, poor, gay, straight, transgender, corporations, Clinton, Trump & Sanders are all certainly to blame! Isn't there some way that we can just get all of these people out of our lives for good?
Or… Maybe we could pause our violent conditioning long enough to consider the possibility that our binaries are not real. What if dark does not exist? What if light is the only real truth? Dark, in fact, is not a force. You can't flip the dark switch and drown the light with some counterforce. Where light exists, it illuminates and where it does not exist, there is darkness, but it is not a force. You don't kill the darkness by attacking it and annihilating it and then breathing a sigh of relief, "Good, now the darkness is dead and we can all live in light and peace." Darkness cannot wage war on the light. Darkness is simply what happens when light is not present.
In the same way, we cannot eliminate violence by killing it off. If we killed or at least imprisoned every possible scapegoat in the world, how many of us believe that then the rest of us would finally be able to live in peace? Trying to kill off violence is as senseless as trying to kill off darkness.
I'm going to ask each of us to simply begin to notice how often we frame people in terms of binaries. Who would I eliminate so that there would finally be peace and happiness in my life? As Nadia Bolz-Weber writes in Pastrix, "Every time we draw a line between us and others, Jesus is always on the other side of it."
I don't know about you, but I usually feel powerless when I think about the massive scale of violence in the world. But that doesn't stop me from buying into the drama of my binaries. I commit murder in my own heart as I wish people out of my life and out of the world. Do we have to come down to the last two people on the planet before we stop trying to kill the darkness? Instead, we need to flip on the light switch.
Begin by loving and forgiving yourself. (How much of our violence and judgment against other people is really redirected from our internal violence and judgment of ourselves?) Then love the people who are easy to love. Finally, go for the real challenge: be like Jesus and love the people who are hard to love. In the same way that darkness does not stand before light, violence and hatred cannot stand before love. Our response to the shootings in Orlando should be to love outrageously just like our Father in heaven. If people don't raise their eyebrows at your love extremism, you're not doing it right!
Paul
Journaling
at the Overlook Bench
From this bench you can see all the TouchPoints of your walk today. The invitation is to offer journaling of your reflections and gratitudes for the stirring of the Holy Spirit in your life.
If you'd like, you may fill out the 'Reflections' card with anything you'd like to share with the TouchPoints Community at Snowmass Chapel. Those reflections can be shared at TouchPoint #11 (Connecting at the Creekside Cafe).