Yesterday several staff members and I were having a conversation with our visiting preacher, Marcus, about hiking. He and his son were going to take an evening hike so everyone was chiming in with advice, most of which was intended to have a little fun at his expense: watch out for bears, we said; beware of mountain lions, we (only half) kidded. I finally chimed in that there would be no moon out and the night before had been pitch black so they might want to get down before nightfall. Immediately the entire room disagreed with me. "I couldn't sleep last night, it was so bright!" one said, "I had to put a pillow over my head to fall asleep," someone else complained. "It says right here on the calendar it is a full moon," they got all nit-picky factual on me.
Yet when I went to bed the night before, my husband and I had both commented on the blackened sky. Our kids were camping so we noted they would have a particularly dark night. I had no need to pull the blinds in order to block the brightness of a moon. What was going on here?
"The storm," they all said almost in unison. It had been storming for several hours and when I went to bed at 9:45, it was indeed dark, the moon completely obscured by the dense cloud cover. By the time those young'uns went to bed, apparently, the clouds had dissipated enough to see that the moon was there all along.
I had no choice but to accept that my friends had indeed seen and experienced the moon in all its glory.
Blessed are those who do not see, and yet believe.
It might seem like a silly example of faith — after all, we can experience the moon every single day. Even when it's hidden from view we know it's there. And when others tell us they saw the moon, we know this is most likely true because we have experienced it ourselves enough to believe.
Then again, we are offered a chance to experience Jesus each day, too, are we not? 
How are you experiencing Jesus today? How is it changing you? I'd love to hear from you! 
xo
Charla
When are you due? If I had a dollar for every time I've been asked this question over the past 9 months I would have amassed a small fortune by now. For the record, I'd be willing to part with this fortune if someone could accurately assist me in determining the day and time this baby will arrive!
At 38 weeks pregnant, this child is quite literally all I can think about. I feel the physical weight of my unborn with each step and movement of my body. I consider each decision I make throughout the day, from what I put in my mouth, to what activities I engage in, with the health of this little one in the back of my mind.
There are times when I feel an overwhelming sense of excitement as to what's ahead, times when the weight of responsibility is heavy on my shoulders, and still times when I feel completely at awe as to the miracle that is taking place within my body. Generally, these feelings leave me overcome with gratitude that the Lord has blessed and entrusted my husband and me with the life of this child.
As I walked out of the Chapel last Sunday, I felt a similar mix of emotions after listening to Pastor Marcus Bieschke's sermon. On the drive home there was a mixture of excitement in thinking about how my husband and I will be able to influence and shape the life of this child, but it was accompanied with the responsibility that comes with becoming a parent.
I am certain that I am not the first mother-to-be who has grappled with these feelings. New parents are inundated with countless decisions before their child even enters the world and even more-so after. It is easy to get caught up in researching vaccine schedules, medical interventions, parenting styles…the list goes on and on, but I have a feeling Jesus is more concerned with how we influence our children daily than whether we use cloth or disposable diapers.
I am grateful that on Sunday we were presented with a practical, God-centered approach to parenting and the family unit. I will not attempt to rewrite Marcus' sermon, but I would encourage you to listen to it on our YouTube page if you missed it (https://youtu.be/8Mmhc9KWvuQ).
In retrospect, Marcus encouraged us to interact with our children and families in much of the same way that Jesus desires to interact with and influence us. There are distinct times when Jesus takes on the role of teacher, friend, counselor, and coach. We need Jesus' influence in our lives in each of these areas to be healthy, well-rounded Christians who know how to navigate all of the twists and turns of life.
Which version of Jesus do you most regularly ascribe to – teacher, friend, counselor, or coach? I would like to challenge you this week to seek out Jesus in a new way. Allow Him in as a friend and counselor if you usually look to Him as a teacher. Seek out His wisdom if you usually go to Him as a counselor. I can assure you that He will meet you in this place and reveal Himself in new and exciting ways. His influence will begin to permeate your life in areas you never imagined.
While you're at it, why not apply the same principles to your relationships with family and friends. You may be pleasantly surprised at the transformation that takes place.
Recently, I had the opportunity to go backpacking with some of the coolest high school seniors I have ever met. After some travel time getting to Yosemite National Park we began our hike in Tuolumne Meadows. Although all of us are blessed daily with experiencing God's beautiful creation here in the Roaring Fork Valley, we were all taken aback by the serenity and beauty of this place. Lush green meadows carpeted the valley floor while snow covered ridges funneled us toward the pass we would cross the next day. I am always struck between the dichotomy between packing everything into a car and rushing to a trailhead and the peace of having nothing to do all day except hike. At first, I find myself trying to fill up or change this simplicity. It's hard to rest in the silence when you're so accustomed to noise. You might find me whistling, humming, or even just talking more than usual because I'm trying to fill the void. Isn't it ironic how much we crave peace and quiet but also how it can be almost daunting once you find it? Many of the Pacific Crest Trail hikers we passed on our trip (who had already walked 900 miles by the time we were seeing them) had earbuds in and were listening to music. What is it about us that draws us outside and to the remote places where we can find solitude but also encourages us to build buffers to the very things we are looking for?
In many ways I think we do the same thing in our spiritual lives. Both silence and solitude are disciplines that are difficult to maintain in the day and age in which we live. I know I need (and even crave) daily times of solitude and prayer with my creator but at the same time I put up buffers that get in the way. Sometimes when I'm praying I find myself doing all the talking and none of the listening. Other times I schedule so much activity around this time that I don't really have a chance to actually have a quiet time. I know that time with God is my sustenance but at the same time I often have amnesia to this fact and build walls in between Him and myself. All of this has brought me to think about Luke 6:12-19. In this passage Jesus went off (to the mountains) by himself to be with God and pray. He's gearing up for choosing His disciples and launching into ministry with the Sermon on the Mount. The rescue mission from God to all of humanity is a "go". I like to think He was probably pretty excited at this point but yet he turned first to prayer and time with His father. Jesus' focus on solitude with and through prayer was extremely challenging to me. If Jesus Himself needed solitude and time set apart with God then how much more do we need those same blessings. One of my favorite authors, Henri Nouwen, points out that Jesus was very intentional in how He moves from solitude to building the community of the disciples to His public ministry. First solitude, then community, then ministry. This is an especially important reminder for us who live fast paced time we call the 21st century. Isn't it easy to jump directly into community and ministry? With so many buffers to solitude we need to remain intentional in how we root ourselves in prayerful time with Jesus because this is the foundation we stand on when we enter the community and minister through all our individual callings.
Last weekend my husband and I drove two hours over to Salida, in the Arkansas River Valley, to have our raft frame worked on. It was a spectacular Saturday afternoon in the Rockies and we spent the entire time in the car chatting and taking in the gorgeous scenery.
We talked about the day to day things we might have missed out on in the past week, we reminisced over the graduation fun we'd just had with our kids, talked about plans for our upcoming empty nest (don't EVEN get me started), and we expressed our gratitude at this marvelous life and the beauty around us as we ascended and descended Independence Pass. If you have kids at home you know that two hours in the car alone doesn't happen very often so we were full of chatter!
But it was the trip back that I really noticed. The entire drive home from Salida, Tim and I were content to just simply be together. We didn't chit chat or start any long conversations. We simply drove, happy in each other's presence. Aside from an iced coffee in Buena Vista and a marmot on Highway 82, we simply took in the views (which, as you probably know, are spectacular.)
It occurred to me later that this is the way it is with our relationship with God. For many people there is a familiarity with God, such that when we find ourselves in prayer, we are full of chatter — notes of thanksgiving, petitions for people we love, pleas for help in our challenges, requests for God to be part of future planning. And that is all as it should be. In fact, when I think back on those first drives with Tim when we first began dating, I can imagine that's also what it's like with God the first time we meet him in prayer: awkward! What's interesting to me, though, is what happens when we can finally just sit with God in silence, content to be in each other's presence. Happy to just BE.
Those are the moments, I believe, when God fills us up with whatever it is we need: more joy, inspiration, hope, love. Those quiet moments when we invite God into the driver's seat and we allow ourselves to sit back, relax, and bask in the presence of the Almighty.
My hope is that when you come to God in prayer, your relationship eventually allows you the simple pleasure of being one with your God.
~Charla
Wow! The Chapel's three-part series on healing, led by Dr. Michael Attas – retired cardiologist and Episcopal minister – has truly been a game-changer. Two of the sessions are now finished, but I would urge you to consider attending the wrap-up healing and communion service (with music) on Wednesday, June 29th at 7 PM. In the meantime, I would like to share with you some of the insights I've taken away from his series. I hope they will be helpful to you!
Dr. Attas reminded us that in primitive cultures, the tribal shaman/healer combined the roles of herbalist, counselor, psychologist, doctor, priest, therapist and probably more! Over the centuries, these roles became separated to the point that current doctors are responsible for only the biological condition of the patient. However, if we look back at the Greek word haelan, from which our word healing comes, we find that healan means "to re-integrate". Even the much-used Christian term salvation harks back to the Greek root word salvas which means a "journey to wholeness." Dr. Attas's point is that true healing (contrasted with solely physical curing) involves a multi-faceted return to health. Ironically, healing work today is headed back towards its roots of attending to the many aspects of a care receiver's life. Even the conservative World Health Organization now defines health as involving vigor in one's biology, one's social community, one's psychological makeup AND one's spiritual life. So much for the one-dimensional definition of health!
Dr. Attas then turned to some specifically Christian issues he has encountered in his practice. The most common is "I prayed. Why didn't my loved one get better?" Statistically, prayer changes the course of a minority of medical conditions prayed for. Biology usually runs its course. To this, Dr. Attas responded that God is not Santa Claus and the purpose of prayer is not solely biological cure. His belief is that prayer is about building relationship. Prayer changes the one who prays. Prayer builds relationship with God, which is a cornerstone of healing. Remember how often Jesus said, "…your faith has made you whole." (Matthew 9:22)
Summing up this idea of healing vs. biological curing, Dr. Attas recounted a story of a patient of his who had lived a life with disconnected relationships, discord at work and other unresolved issues. The man was diagnosed with fourth stage lung cancer, with six months to live. He used that time to resolve, as best he could, the relational wounds in his life. Happily, much was accomplished. At his funeral, the man's wife said to Dr. Attas, "My husband died healed."
May we all, and our nation, be healed.
Sue
It might be a coincidence that it is my turn to write the Mountaineer article this week immediately following the mass murder of 49 people with 53 injured at Pulse nightclub in Orlando, FL. As I thought about what to write, two words came to mind: Scapegoats and Binaries. We find lots of examples of binaries in life as well as in the Bible. Dark & light, hot & cold, love & hate, saints & sinners, good & evil, heaven & hell, lost & saved, friends & enemies, etc. I think that most of us look at these binaries as being opposing sides. Today I'm going to challenge that idea.
We are conditioned through endless storytelling to believe that there are good guys and bad guys. The good guys have to fight and kill the bad guys in order for us all to finally live in peace. By the way, although it makes for really great storytelling, that is the very definition of a scapegoat. Everybody knows that a villain just goes about doing evil constantly. Nobody wants to watch a movie about the evil goblins at home eating dinner with their families with a mother goblin and a baby goblin at her breast. Nobody wants to see an army of good guys storming their home and slaying small child goblins asleep in their beds. We need our bad guys to be dancing around a fire, roasting their victims. Sometimes they even oblige us by doing these things so that we can feel really good about judging and killing them. It ruins our narrative when villains do normal, justifiable, human things and act in loving and sacrificial ways.
We have been conditioned to accept and even celebrate violence against people who have been framed as the "other" side of whatever binary in which we have come to believe. How many of us are poised to accept the idea that ISIS extremists should be killed for their extremist beliefs that resulted in the shooting at Pulse in Orlando? Or maybe we should target the government officials who could have voted to ban assault rifles and didn't? I have no doubt that the Democrats, Republicans, rich, poor, gay, straight, transgender, corporations, Clinton, Trump & Sanders are all certainly to blame! Isn't there some way that we can just get all of these people out of our lives for good?
Or… Maybe we could pause our violent conditioning long enough to consider the possibility that our binaries are not real. What if dark does not exist? What if light is the only real truth? Dark, in fact, is not a force. You can't flip the dark switch and drown the light with some counterforce. Where light exists, it illuminates and where it does not exist, there is darkness, but it is not a force. You don't kill the darkness by attacking it and annihilating it and then breathing a sigh of relief, "Good, now the darkness is dead and we can all live in light and peace." Darkness cannot wage war on the light. Darkness is simply what happens when light is not present.
In the same way, we cannot eliminate violence by killing it off. If we killed or at least imprisoned every possible scapegoat in the world, how many of us believe that then the rest of us would finally be able to live in peace? Trying to kill off violence is as senseless as trying to kill off darkness.
I'm going to ask each of us to simply begin to notice how often we frame people in terms of binaries. Who would I eliminate so that there would finally be peace and happiness in my life? As Nadia Bolz-Weber writes in Pastrix, "Every time we draw a line between us and others, Jesus is always on the other side of it."
I don't know about you, but I usually feel powerless when I think about the massive scale of violence in the world. But that doesn't stop me from buying into the drama of my binaries. I commit murder in my own heart as I wish people out of my life and out of the world. Do we have to come down to the last two people on the planet before we stop trying to kill the darkness? Instead, we need to flip on the light switch.
Begin by loving and forgiving yourself. (How much of our violence and judgment against other people is really redirected from our internal violence and judgment of ourselves?) Then love the people who are easy to love. Finally, go for the real challenge: be like Jesus and love the people who are hard to love. In the same way that darkness does not stand before light, violence and hatred cannot stand before love. Our response to the shootings in Orlando should be to love outrageously just like our Father in heaven. If people don't raise their eyebrows at your love extremism, you're not doing it right!
Paul
As many of you now know, I will be taking a sabbatical beginning June 5th after church. I will be back at the pulpit on Sunday, September 18th. After 17 years of ministry it is time for renewal, restoration, and time spent away with God and family.
My colleagues in parishes around the country have urged me for years to do what they have done, that is, to take a sabbatical. All have said it was of great benefit for themselves as well as their church communities.
Our chapel staff, board members, and committee leaders are prepared and have planned for an exciting summer at the Chapel. From engaging discussions, to a fabulous teaching series, and a variety of superb visiting preachers. he next three months will indeed be ones of growth and deepening faith for all. Please check our website for all events and drop by to see the hundreds of children enjoying and thriving in our summer programs.
I have conveyed to all that this summer is not to be a holding pattern, but rather one of continued movement and Holy Spirit led development. It is my prayer that the Chapel will be different upon my return in ways that reflect the power of Jesus working through all of our lives.
I view this sabbatical as my half time, as I begin my 8th year as your senior pastor this summer. I believe there is so much more that God is calling us to do together and that we will be astonished at what our Lord does in the second half.
Part of my sabbatical time will be intensive alone time spent with Jesus in prayer exploring the future course of the Chapel. We have an immense responsibility to change lives and to continue to love God and love people through what we do as a community of faith.
In the meantime, Beth Blakemore, Chair of our Board of Trustees, and Charla Belinski, our Assistant Pastor will be in charge of the Chapel yet reporting to the same boss I've had all along, Jesus. Charla will coordinate all pastoral care activities along with Sue de Campo, our Care Coordinator.
Please know how grateful I am to each of you. These years here have been an astonishing blessing to my family and me. We are thrilled and feel so blessed to be here among you. Thank you for having us and we look forward to what God has in store for us all in our upcoming second half. Go God!!! We will be holding everyone in prayer.
Love and blessings
Robert +
This weekend we honor the high school seniors who have been part of Snowmass Chapel for many years. They have literally grown up before our very eyes. It's a bittersweet time of year, to be sure, because while this is a new beginning for our high school (and college) graduates, it also means the end of some pretty precious times.
Anna, Elizabeth, Anita and Ashlyn (girls rock!): We have watched you as fresh-faced preschool children dancing and singing so earnestly it made our hearts hurt. As toothless elementary schoolers, you plopped down on the altar steps for a kids' sermon, hoping you wouldn't be called on, but knowing if you were, you could say something silly and make the Pastor laugh as only he can. We have seen you as self-conscious middle school students working through what it means to live a life of faith, in a sometimes faithless world. Now here you are standing before us as…well, simply spectacular human beings.
You have grown up here, on the stories of God. Hoping to teach you something, we have learned from you in the process. You're sometimes too good for us, you old souls. You say things that astound us and make us wonder who's leading who. Lucky us.
We have prayed for you more than you know, and trust me when I tell you, it worked. Trust me again when I tell you we will never stop. We give thanks for you, for all that you are and all that you will become.
We hope the stories you learned here will sustain you, encourage you, and inspire you to do things you never thought possible. We hope you see your own bright light reflected in the stories of grace and truth and wonder, and when you can't (or won't) see it, we pray you will remember the very light of the world. Let God guide you when you think you don't know the way.
We pray that you remember this place – this House – with joy in your hearts, because we believe there's no better story on earth than God so loved the world. We want you to find that joy in some other awesome place (but not too awesome). Remember the way Jesus lived, because it will make the world a better place, which would make Jesus happy. It will also make your mamas cry with pride that they raised you to be servants after Jesus' own heart.
We love you – no, we cherish you. Now go rock that college world!
xo 
Charla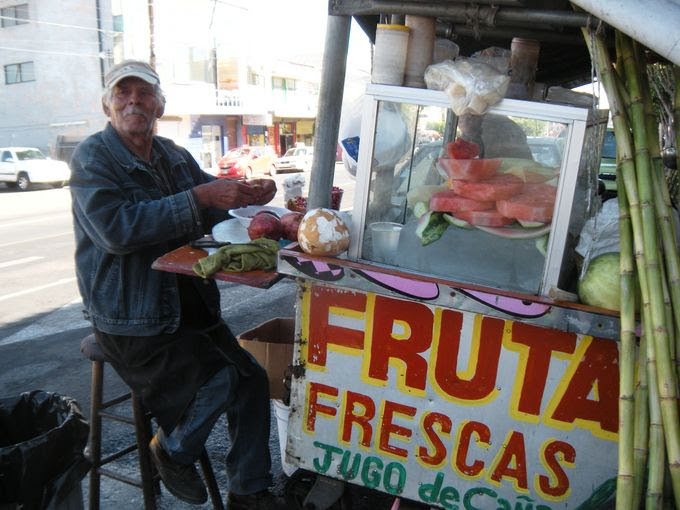 Watermelons. Mangos. Papayas. Avocados. Cantaloupes. Casabas. These are just a few of my favorite things.
Growing up in El Paso we had easy access to a wide variety of fresh fruits and vegetables. As a child long ago I remember being in Juarez, Mexico, just a few miles from where we were living at the time. In those days it was more than safe to cross the border.
During warm summer months, street vendors sold all kinds of items, many in moveable carts filled with blocks of ice. On a hot summer day, one street vendor was selling chilled fresh mangos. I'd not had one before. I told the man I'd like one and he handed it to me. Little did I know he handed it to me so that he could retrieve something with which to peel the fruit
While mango skin may look appealing, I'd advise against eating it. It's just about as bad as munching on avocado or papaya skin.
The other day I pulled a mango out of our refrigerator and proceeded to peel it. It was simply delicious and as I was eating it, I could nearly taste what I did so many years ago when I first bit into mango skin on the streets of Juarez.
Over all these years, had I not been willing to taste what is beyond the skin of a mango, I would have missed out on this delightful fruit.
What a great reminder that just as we cannot judge a book by its cover, we cannot judge a fruit by its skin. Perhaps with all the mudslinging going on at a national level, we should pause for a moment and reflect upon what God has to teach us through all the delicious things God has created. How can we really know anything about another without taking the time to see what is on the inside?
Love and prayers
Robert +
I need help. I am literally a crazy person. In less than 30 days my youngest child will graduate high school, my oldest will graduate college and head to flight training in the U.S. Air Force, and my middle son will embark on a year of studying abroad.
So why…why I ask you…would any sane person start looking through old home videos, adorable toddler pics, and a journal full of precious things her kids said when they were still so cute you could eat them up? This is not something I recommend. When your son is embarking on a career as a fighter pilot, the sound of his then-four year-old voice is enough to send any mom and dad over the edge.
But this is exactly what I did last night. I unearthed an old journal filled with quips and quotes out of the mouths of my babes, and my daughter and I had tears streaming down our faces as we laughed at the silly, poignant, loving, laugh-out-loud funny things they all said as kids. Priceless.
After an hour I said, "OK, enough, go do homework." But she begged for more. We kept reading. We were caught up in the memories of a pretty awesome childhood (because why would I record the fights and squabbles, and hormone-fueled petulance that would soon follow?), and to be honest, it was way more fun for her than studying for the IB Physics exam. I get it.
We need to be reminded of who we are sometimes. It's all too easy to think who and what we are now is all we have ever been. There are plenty of bumps and bruises and broken hearts in life; so much so that it's hard to conjure up that sweet-faced self we used to be. But each of us was once a chubby-cheeked little thing who cuddled with mom and danced in the living room and made our parents SO HAPPY. We may not remember these moments — or even believe they existed sometimes — yet they did.
And if that's not enough, hear this: throughout the scriptures you are continually reminded who you are. You are children of the most high God.
You were knit together in your mother's womb.
You are fearfully and wonderfully made.
You were skillfully created.
You are precious.
You are known.
I'm so happy I jotted down those treasured moments with my three kids all those years ago. But if you don't have your mom's journal, nor your every move documented on social media, or you've been through so many bumps in the road that your brain is a little fuzzy on the whole "precious child" thing, don't you dare fret. You have the one reminder you will ever need: you have the word of God himself saying, "I have called you by name. You are mine."
Charla Belinski is the Assistant Pastor and Director of Children, Youth and Families at Snowmass Chapel.