What does Fall mean to you?
According to Ecclesiastes 3, there is a time for all things. When I was a child, I loved Fall. I was so excited to see the turning of the leaves and smell that crisp dry air that replaced the heavy, humid, Wisconsin Summer air. I'll never forget the day that I told an adult that Fall is my favorite season. This person replied to me that Fall is a sad time of the year because it is a time of death. Now, as an adult, I can identify with that sentiment. In John 12:24, Jesus says, "Very truly I tell you, unless a kernel of wheat falls to the ground and dies, it remains only a single seed. But if it dies, it produces many seeds."
What does Fall teach us?
There is a profound little poem in the musical, "The Fantasticks" by Tom Jones. The first time I heard it, I found tears running down my face, and I scarcely even knew why.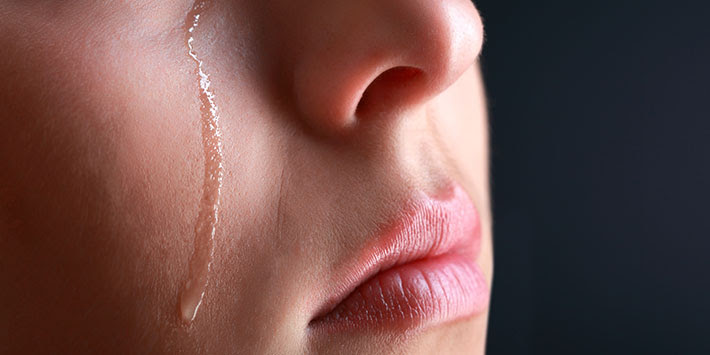 October 17th is a day that will always have significance for me.  Seventeen years ago my dad Peter died after a short and wicked fight with cancer.  I miss him and often wish I could pick up the phone, even if only for 2 minutes, to say hello.  
No one is immune from grief.  It is part of what it means to be human yet I still haven't met anyone who likes it.  Even Jesus wept when learning of the death of his friend Lazarus.   To live is to grieve as to live is to experience loss, whether through death or simply as a result of the chances and changes that come our way.  
What has become crystal clear to me is that we each grieve differently and different kinds of losses propel us into a variety of forms of grief.  Grieving in response to tragedy is different than the grief that happens with retirement, when the last child leaves home, or when a friend moves away.  
Several weeks ago, my wife Regina and I went to the United Airlines baggage claim desk at Aspen Airport. After completing paperwork, the agent brought out a large plastic crate. Inside was 22 pounds of a bouncing Bouvier puppy.
Osa, which means female bear in Spanish, has joined our family. As we have had dogs before, we know what to expect, both with a puppy and specifically with a Bouvier. Bouviers have a massive amount of energy and love to jump, prance and chase.  To describe the breed a playful is an understatement.
As is the case with all puppies, desired behaviors must be overtly taught and nothing can be assumed.  Currently we are working on basic commands such as sit, stay, and heal. What is interesting about puppies is that these words, by themselves, and the associated hand signals, are utterly meaningless. That is, until such commands are explicitly associated with physical movements.  
The Aspens are yellow. Morning bike rides are beginning to require gloves. Friends are starting to discuss snow tires. Trails are covered with leaves. The highest mountains around have been dusted with snow. I've heard people talking about going on a couple last hikes or mountain bike rides. The Christmas lights around the Chapel seem to want to be turned on more and more.
What is going on? It's Fall. I don't want to speak for everyone, but I am shocked as to how quickly the seasons change here. Wasn't it summer yesterday? Why is there frost on the ground in the mornings? All of the changes all around me have been causing me to stop, look around, and think.
Leaves changing in the fall has always fascinated me. Everything smells different… looks different… even the air seems to feel different. Everyone seems to have their eyes glued on the beautiful bands of golden trees that act as huge signposts for the changing of the seasons. Just this past week Jayla and I have passed several people in their cars fully stopped in the middle of the road taking pictures of Aspen trees. I call this awestruck. We are captivated by the beauty around us.
My husband, Tim, and I went to the desert for some mountain biking with friends last week. And I'm not talking about a cushy desert stay at the Gonzo Inn in Moab, either. I'm talking remote wilderness, people. After a two hour drive south from Green River on mostly dirt roads, we were dropped off in the Maze District of Canyonlands National Park. It was just six friends on bikes, two guides, and a sag wagon that had a few paltry supplies like fine wine and delicious meals which were prepared for us three times a day. We were ROUGHING IT, people. Think Bear Grylls. Think Aaron Ralston. No wait. Don't think Ralston (bless his heart) — we all made it out with our limbs intact so that is definitely not a good comparison. Anyhoo, we were out there. We literally saw one other car and three whole human beings in five days. I'm talking RE-MOTE. The kind of wilderness that defines solitude and death by dehydration.
And it was on day three of our 115 miles of back-country desert mountain-biking in this beautiful vast no-man's-land that I. Got. Lost.
Here my husband would chime in and clarify for you all that I was "lost" (and, yes, he would probably use air quotes) for, like, 15 minutes, to which I would say: WHATEVER.
One of my favorite annual events was held here in Snowmass Village last weekend.  The Snowmass Village Balloon Festival is a clear sign summer is over and snow is just ahead.  For those of you who have been here during the occasion, seeing the sky filled with balloons of every color is spectacular.
Last Friday, the first day of the event, I was in my office working on a sermon.  It was a sunny day.  As I sat glued to the computer screen, suddenly my office became quite dark.  I looked out the window and was shocked to see a balloon bumping into the side of the deck off my office followed by a thump.  Quickly, the entire balloon deflated.  Soon the balloon covered much of the roof.
"How is it going?" I called out.  "What does it look like?" was the terse reply.  Fortunately no one was hurt, although the balloon sustained tears in several places.  In the middle of the chaos, our police and fire department arrived.  After assessing the situation, using ladders, they removed the balloon from the roof and that was that.
My family and I are filled with joy, excitement and gratitude to be back from my summer Sabbatical. We had a tremendous time together and were refreshed and restored at many levels.   Over time on various occasions I will share some things we learned while away and some ways in which God opened up my eyes to new understandings.
I offer unbounded thanks to the congregation, the board, and our astonishing staff not only for making this time possible, but for carrying on in a manner which has led to new growth, faithfulness, and a continuing passion for Christ.
Nothing thrills a pastor more than a congregation and staff that does not stand still, but continues to move forward in love for God and for each other in his or her absence. I am overjoyed by what has been happening at the Chapel this summer. Thank you and thanks be to God!!!
Those Jesuits, man. They know how to do it.
On the last day of parent weekend, after dropping off our third and final child to college, the staff and administrators at Gonzaga University offered a blessing to all incoming freshmen. As families gathered in the basketball arena (yes, that basketball arena) students were asked to rise as all families then raised a hand in a gesture of blessing. With three thousand hands raised — symbolically hovering over the heads of our collective children — the woman in charge of student ministry offered the university's blessing on all students who then processed out together to the strains of the college choir, leaving their tearful parents riffling through bags for a tissue.
If anything begs for a sacred ritual it's the finality of child-rearing.
And it reminded me just how important our rituals are.
From the desk of Sue de Campo, Care Coordinator
Spend time in any large inner city and you can't help but notice the homeless, the poor, the mentally ill. Likewise, in our schools we can easily spot the children who are struggling, alone, and who don't quite "fit in." But it's not altogether easy to spot those who struggle mightily on the inside. They've learned to keep the demons at bay, or at least out of sight of others.  Right here in Pitkin County, for example – in this bastion of recreation, beauty and abundance – the depression and suicide rate is among the nation's highest.
September is National Suicide Prevention Awareness Month.  Attempting a concise essay on this very broad and difficult topic has felt like trying to get my arms around an elephant!  That said, here are some thoughts which I hope may be helpful as we ponder the inevitable question of "How can I make a difference?"
As a starting point, I turned to Christ's life for an example of life-affirming action.  How did He make a difference?  Two things strike me about His life – he reached out to the outcasts and he built community.   Since "social isolation is arguably the strongest and most reliable predictor of suicidal behavior," according to the National Institute of Mental Health (NIMH), Jesus was working on what is, realistically, the "ground zero" of suicide prevention.  
Much of His ministry was to the marginalized, those on the "outside" whose voices were not heard, let alone granted significance – the women, the children, the sick, the disabled.  The preciousness of each person was a notable part of Christ's perspective.  He says, in Matthew 10:30 "…even the hairs on your head are counted."  This granting of significance – paying attention to each other at a heart-and-soul level – is something we can give to each other.   It has healing power.  James Sullivan states, in his book The Good Listener, "When I listen well, my listening can heal your pain and give you a beautiful sense of your self-worth.  But, when I listen poorly, whether I want to do it or not, I put you down!  I give you the impression that you are not worth hearing."  Granting significance by respecting and listening well goes a long way to breaking a person's sense of isolation and worthlessness.
Jesus's community-building is a second central part of His ministry. The first act in His ministry was to build a team around Him.  He could certainly have taught alone, or retreated to a cave to pray, but He began His ministry by choosing a band of friends to be with him.  Community building.  He was constantly inviting people to come towards him.  He began debating with the elders of the Synagogue even as a child.  Again, connection and community building.  Although he valued solitude for renewal, He was a person of community and connections – connected with his family, his friends and thousands of strangers.  We would do well to follow His example and foster connectedness where we can.
As we proceed through September, and our hearts go out to those in places of isolation and profound despair, let's follow in His footsteps by reaching out to the marginalized and building connections as much we can.
With love,
Sue
Sweet Church! Another phenomenal summer is in the books! Camp SMashBox owes you a big thank you and a loud shout out. Relationships were built, memories were made, and silliness in the name of Jesus engulfed the campus at Snowmass Chapel this season. Kids were livin' out lives of bountiful adventure!
If you were ever on the campus mid-week this summer, you may have had to step over a backpack or two (or 70!). You may have navigated around a craft table, walked past water balloon shrapnel, seen towels or even pants strewn about the lawn, or had to put your hands up in surrender to avoid getting blasted by squirt guns. You may have had to look past fingerprints on windows, smears of shaving cream on building posts, and even the occasional muddy footprint on the rug.
For all this stepping over and looking past, we thank you!
And then there's the stepping in, and the walking with, and the praying for.
For that we thank you too.
There were those who stayed up late to fill hundreds of balloons with shaving cream the night before camp began. Those who donated money, or horsey-rides, or bikes, or time, or pool passes to make our inner-city girls camp a success. There were those who stepped in when a leader was sick, who stayed late on a Friday to help clean nugget grease off the wall, who ordered more paper towels in a pinch, and who wiped down bathroom counters time and time again.
Thank you, sweet church, for being a place for the children. Thank you for sharing your things.
Because share you did…
Do you know that over THREE HUNDRED K-6th graders participated in outreach camps this summer at the Chapel?? More than TWENTY FIVE 7th – 9th graders served as helpers / Junior Counselors, and THIRTY high-school and college students sacrificed their hearts and souls and dry t-shirts in the name of water wars and slip 'n slides and being all-in for kids at our church!
Add all those people's parents to the mix and we're at ONE THOUSAND and SIXTY-FIVE people involved with our sweet little Chapel's youth outreach program this summer. Now That. Is. Cool!!
Jesus said, "let the children come to me and do not hinder them." (Mt 19:14). 
Thank you, people of Snowmass Chapel, for letting them come. We love ya.
Xo, Camp SMashBoX